Free shipping—holiday special extended! Coupon code: FREESHIP
Saving Brinton 2-Disc Blu-ray
00001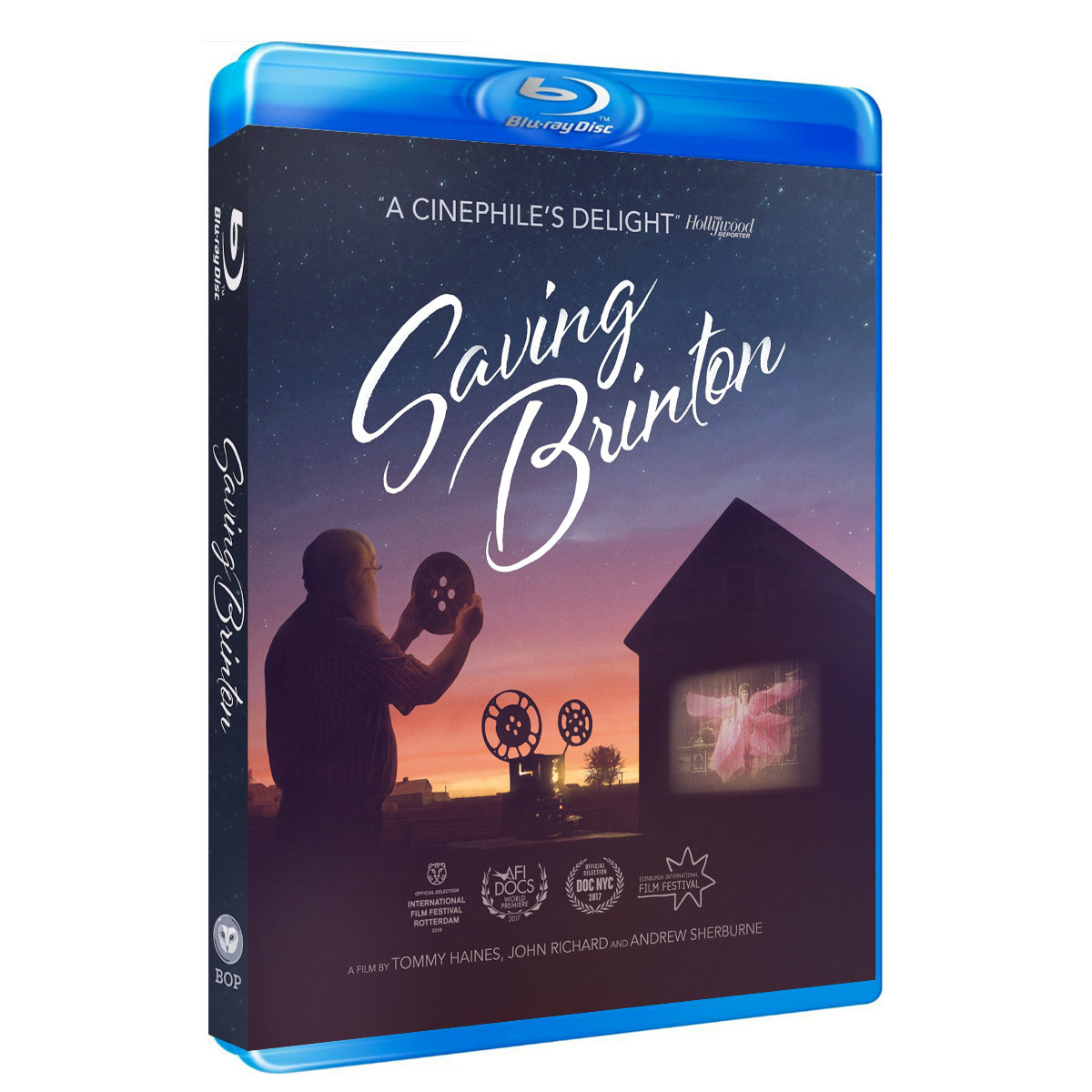 In a farmhouse basement on the Iowa countryside, eccentric collector Michael Zahs makes a remarkable discovery: the showreels of the man who brought moving pictures to America's Heartland—among the treasures, a lost relic from Georges Méliès. These are the films that introduced movies to the world.
The old nitrate reels are just some of the artifacts that reveal the life of William Franklin Brinton. As Michael uncovers this hidden legacy, he begins a journey to restore the Brinton legacy that takes us around the world and back, for a big screen extravaganza in the same small-town movie theater where Frank first turned on a projector over a century ago.
"Saving Brinton" is a portrait of this unlikely Midwestern folk hero, at once a meditation on living simply and a celebration of dreaming big.
Details

• 5.1 Sound
• Region 0 encoding
1st Disc includes:
FEATURE DOCUMENTARY
SPECIAL FEATURES
• Commentary with Michael Zahs and filmmakers
• Theatrical Trailer
2nd Disc includes:
MUSIC FEATURETTE
• With composer Harvey Sollberger and Red Cedar Chamber Music

BRINTON SILENT FILMS
• Over 100 minutes of preserved films.
• Narration from Michael Zahs.
• Two rediscovered "lost films" from Georges Méliès—unseen for a century!
Reviews
"A cinephile's delight"
—Hollywood Reporter

"One of the most unlikely, yet most likeable, heroes of contemporary nonfiction cinema."
—The Washington Times

"Celebratory. Poignant. The average documentary would gawk. This one reclassifies."

—The New York Times